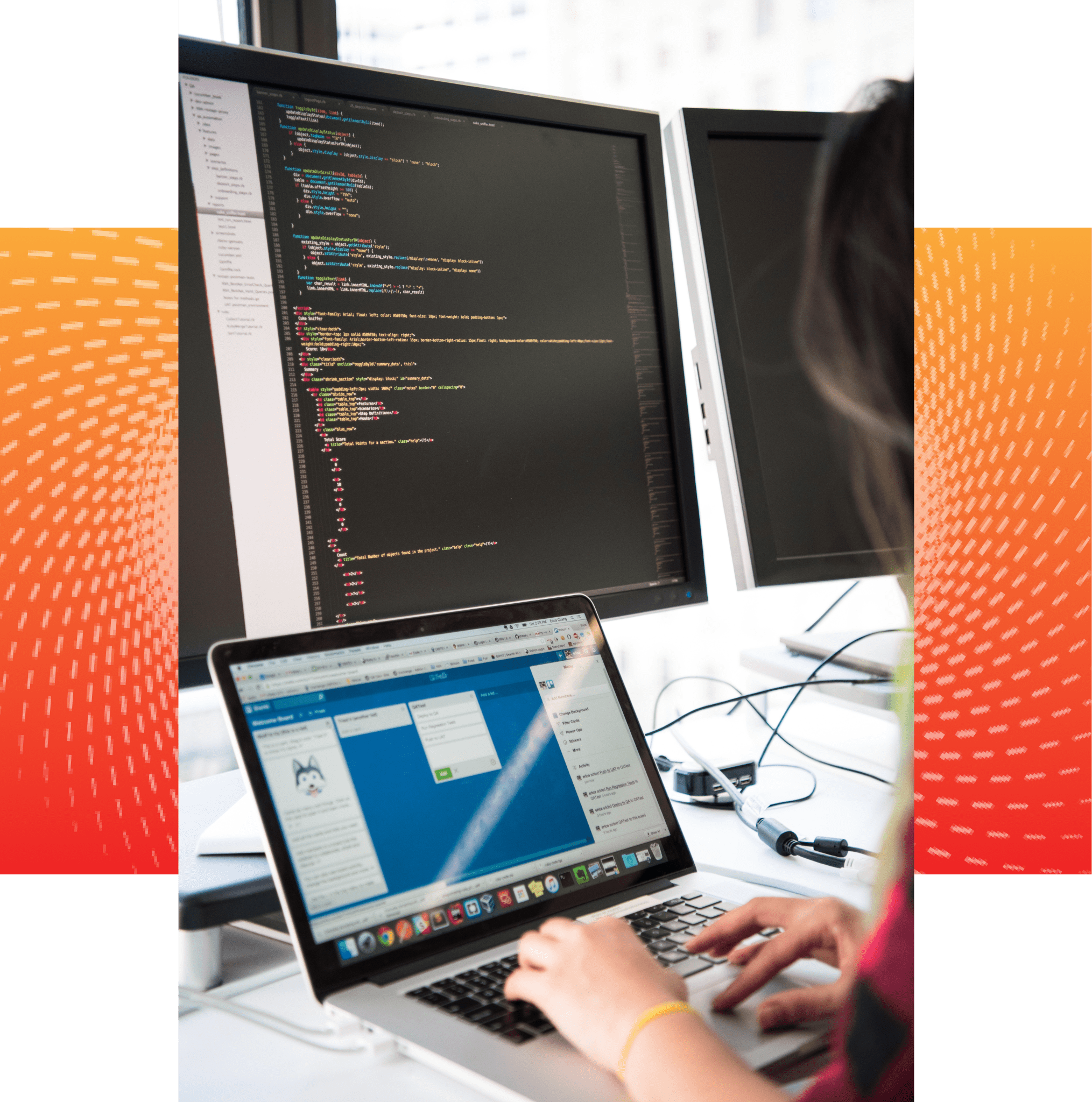 // about service
Mobile App Development
TechieBears focuses on hybrid app development and web app development. We develop applications using React.JS growth, Angular.JS development, and other trending technologies for web development. With complete customer satisfaction in mind, we are deeply committed to developing highly captivating apps that strictly meet business requirements and cater to a wide range of projects.
Our tech experts at Techiebears have intense industry expertise in handling mobile app development, and provide scalable, cloud-ready, and intuitive apps.
We work on your requirements and provide you with all the necessary features you wish to include on your website. We understand that your project requires a great deal of commitment and work, and we are therefore dedicated to delivering the best experience in terms of responsiveness and features.
// What we Actually use
Types of App Development
// why choose us
We are best at
01
Smooth & Simple Communication
Projects will assign to a particular Team to understand your concerns and develop flawless websites.
02
Non-Disclosure Agreement
We know how to safeguard your sensitive data from stealing. We are capable of securing your data.
03
Experienced Developers
Our employees & team had an excellent experience to full fill your business requirements & to meet your timeline.
06
Budget Friendly Quotations
TechieBears, We value every penny of our customers & quote budget-friendly quotations.
04
Developing and Testing
We continue the legacy of developing and testing to avoid issues and make a clean website.
05
Cost Effective Solutions
We come up with new unique solutions to your queries & business. It can improve your performance and reduce costs.
// blogs
Read Our Latest Blogs
GET YOUR WEBSITE DONE QUICKLY!
Reach out to us and let's discuss how we can meet your IT needs efficiently and effectively.